Unfortunately, the full bi-directional version of GA Connector is only available for Zoho CRM Enterprise Edition or higher (Enterprise, Ultimate and CRM Plus).
The reason for that is that other Editions don't support custom functions using Deluge script, which are used to power the functionality that sends updates to Google Analytics from Zoho CRM.
Basic integration is available for all Editions.
To find out which Edition your company is using:
1. Go to your Zoho CRM account.
2. Click on the tools button on the top right:

Screenshot 1
3. Click "Subscription" and a page like this will open: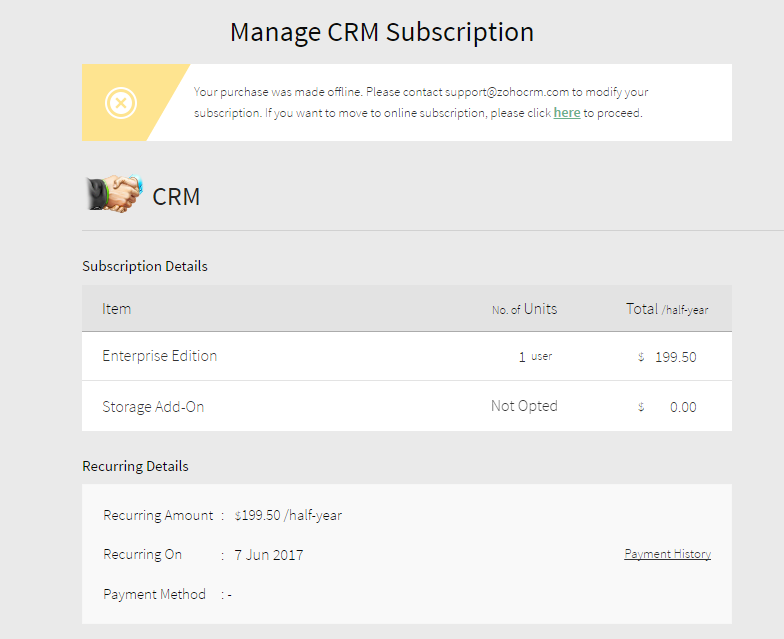 Screenshot 2
Here you can see which Edition you're using.