If you have installed the GA Connector Fields to your Zoho CRM, your Lead Report most probably looks like this: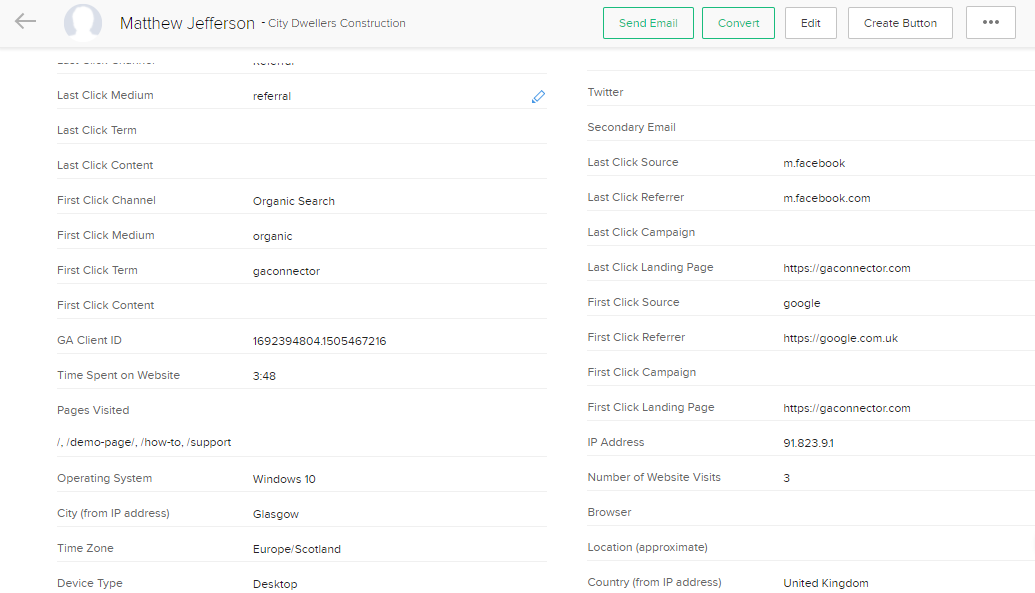 It would be better if the report would look arranged and organized so that you can easily find the data that you need.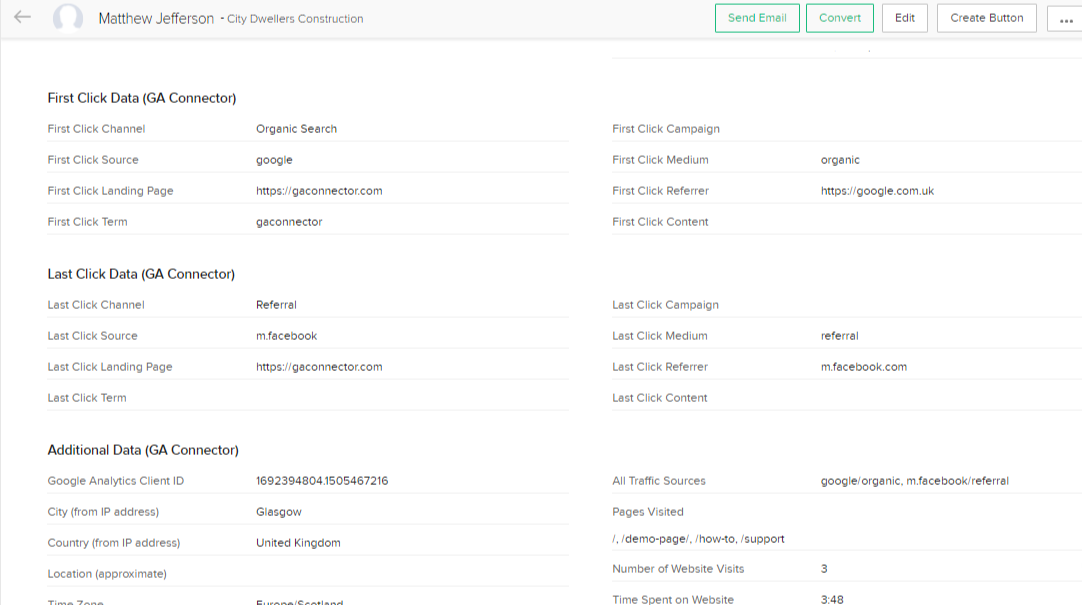 Customize Zoho Lead Report Layout
Click on 

Setup 

> 

Customization 

> Modules and Fields. Click on the more options button for 

Leads 

and then select 

Layout

. 
You will then be shown a page where you can edit the current Standard Layout where you will see options to add new fields and/or new sections.
To add a new field or section to the report, you just need to drag and drop your chosen field or section to the right. To achieve the sample report above, drag a New Section to the right. 
Name the New Section as First Click Data (GA Connector) or any name that you prefer. 
Then drag the First Click GA Connector Fields from the Lead Information Section down to the newly created section you just created. 
Do the same for other sections you may like to create and then click 

Save Layout.
Once completed, you will not see the newly arranged and organized report for your Leads.