One of the ways GA Connector imports CRM data is through standard goal completions. This means that you can see CRM data in most standard Google Analytics reports, including Model Comparison Tool and Assisted Conversions.
Model Comparison Tool
Model Comparison Tool allows you to compare how different attribution models impact the valuation of your marketing channels: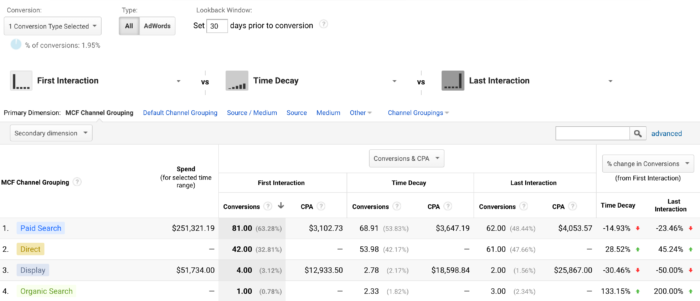 In the report above, "Conversions" come from the CRM.
Model Comparison Tool shows that in this case, Paid Search is a lot more valuable from the first interaction interaction perspective than it is from the last interaction perspective.
Assisted Conversions
Assisted Conversions report for a given channel counts all conversions in which that channel was a non-last interaction: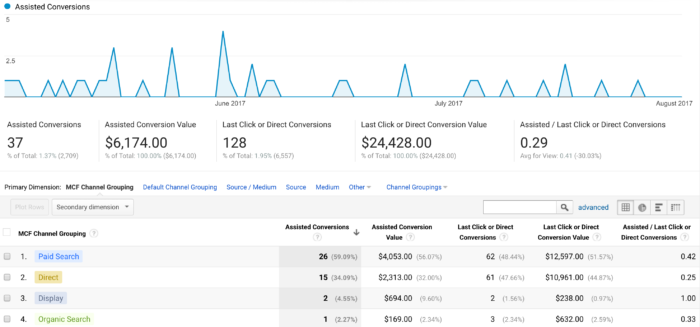 In this case, conversions come from the CRM.
Assisted Conversion Value is the total value associated with those conversions. As as result, double-counting can occur across rows or across assisted and last conversions. If two conversions occur for a single person, any channel interactions which were in both conversion paths count toward both conversions.
Path Length
Path Length report shows you how long (in days and in interactions) it took for users to ultimately become customers in your CRM: