Guest Post by Oscar Aabech Jung, Co-Founder, Bookbuses.com
Here is a story of how Bookbuses.com is using GA Connector to track lead sources of customer requests, help our sales team and give better customer service.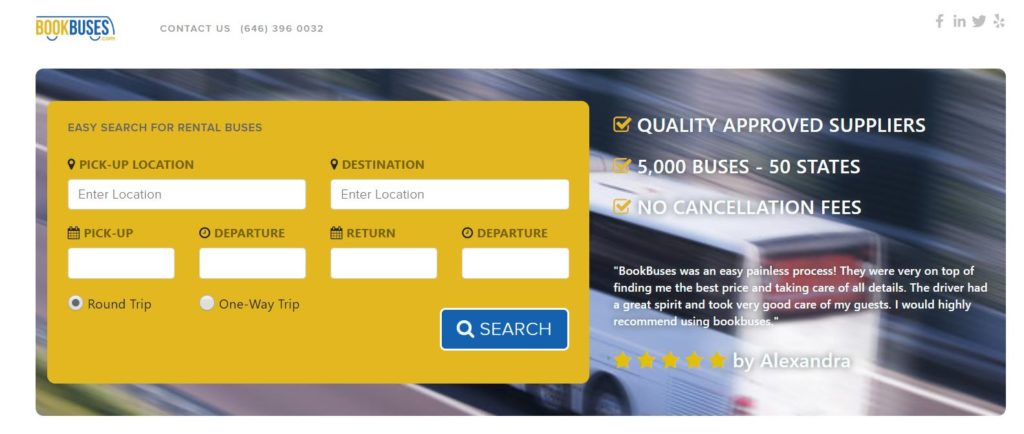 Bookbuses.com is a platform for bus rental across the US and Canada. The company rents out School buses and Charter buses mostly to B2B Customers. We are headquartered in New York City with support staff overseas. We always wanted to provide the best service while being really efficient and deliver competitive rates. That also means we need to be super-efficient in our marketing efforts. When the company launched we were growing fast, spending fast and had only a basic understanding of online marketing. 
What Most B2B Founders and Marketers Get Wrong
I have been building and scaling online companies since 2010. First at Groupon before the IPO, later in various smaller e-commerce companies and as an entrepreneur in residence at Lightbank, a leading VC Fund in Chicago. What I often hear from a new online B2B company is that they are super excited to generate revenue 6 x their marketing spend shortly after launch. And they are ready to raise money and bump up advertising spend x 50! This is a big no-no. At least until they understand the numbers in detail.
Laws of Averages – True Unit PPC Cost?
Often marketers don't have the whole picture and run into the dangers of "The Law of Averages" or blended customer acquisition cost numbers. We certainly did that. Most early companies attract a mix of clients from organic google requests, Google Ads, PR, client referrals or even friends and word of mouth.  Just because a company generates 6 x its marketing spend in revenue, it does NOT mean that their marketing spend generates 600% in return. Far from it. It really depends on what part of sales that are generated by Google Ads.  If only 25% of the sales is generated from Google Ads, a better guess would be that the company makes 600/25% = 150% in Sales to Google Ads spend.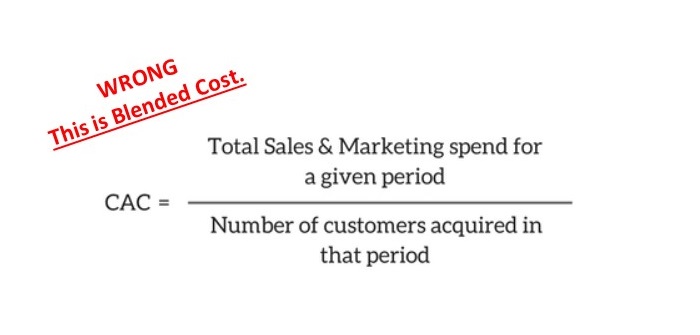 However, that is "only" a 50% return on topline revenue. And topline revenue is not profit, regardless of the company. Many companies have direct costs associated with sales such as the commission to sales staff, suppliers or customer service associated with delivering the service or product. This means that someone finding they make 600% sales/marketing spend, might actually barely break even on marketing spend, making it dangerous expensive to start ramping up ad spend. To make things worse, most Google Ads unit costs mostly increase as the dollar spend goes up.
Why Marketing Attribution is hard to Track.
While Bookbuses.com is based online, much of our business is finalized "offline" and usually, the final payment is provided with a check, wire, ACH or even manual credit card payments. This means that we cannot attribute payments directly to the customer source. On a traditional e-commerce website, tracking traffic sources of paying customers is pretty easy since Google Analytics & Google Ads can create events for checkout and show detailed sources of revenue-generating traffic.  Also, Bookbuses.com is a business, where the "customer" is often several persons. One person makes the request, but it might be another person at the finance department making the final payment, hence any cookie that GA ads to the first person is of no use. 
Lack of Details in Google Analytics.
While there are a few solutions to getting a basic understanding of what leads in the CRM system that is driven by Google Ads, getting a clear understanding of organic sources is very difficult. Google Analytics can track events, but it does not give customers a clear idea of who triggered an event, where the site visitor came from, or what page they landed at first.  As a marketer, we often just look at lead signup conversions. However,  not all leads have the same value. If I try to rank organically for "Rent Cheap Party Buses", I will get traffic that searches for those keywords, and "cheap" will likely attract a decent amount of leads. However, that customer might just have been sitting and relaxing with friends and talking about renting party buses and decided to make an online request (sometimes @ 2am at night). 

Keywords such as "Rent Cheap Party Bus" can generate a lot of "lead conversions" aka request on the website. Equally can School Bus Rental Prices. However, if someone searches for the keywords "Wedding Bus Rental" or was referred from a Wedding Portal, they tend to be "serious" about getting married! And booking! This is key compared to someone searching for Cheap Party Bus Rental.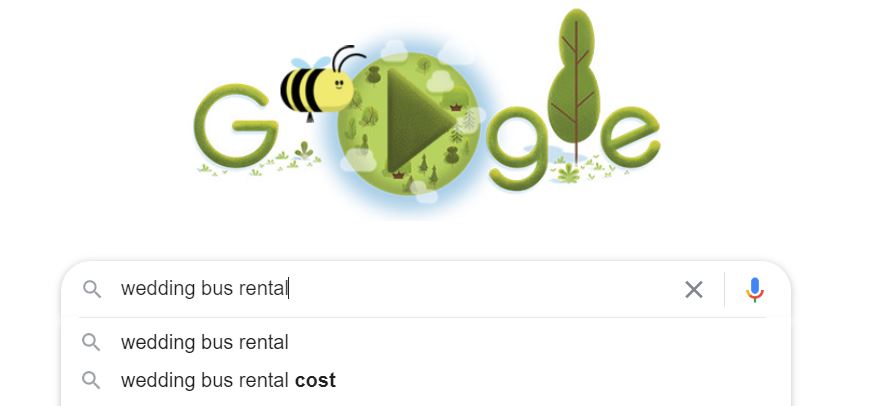 Consequently, we are interested in tracking how well conversions from different parts of the website convert into sales, not just signups. While we could grab the landing page into our sign up form, that does not solve the problem of where the customer came from. 
What We Wanted to Know.
Basically, we wanted to know: For every $100 we generated, what generated the sale from a marketing perspective? Where the customer came from – the source ie Organic via Google or did they really come through a paid source just to return and make a request.  Where on www.bookbuses.com, did the user originally land? And was it a referral from a website or just google.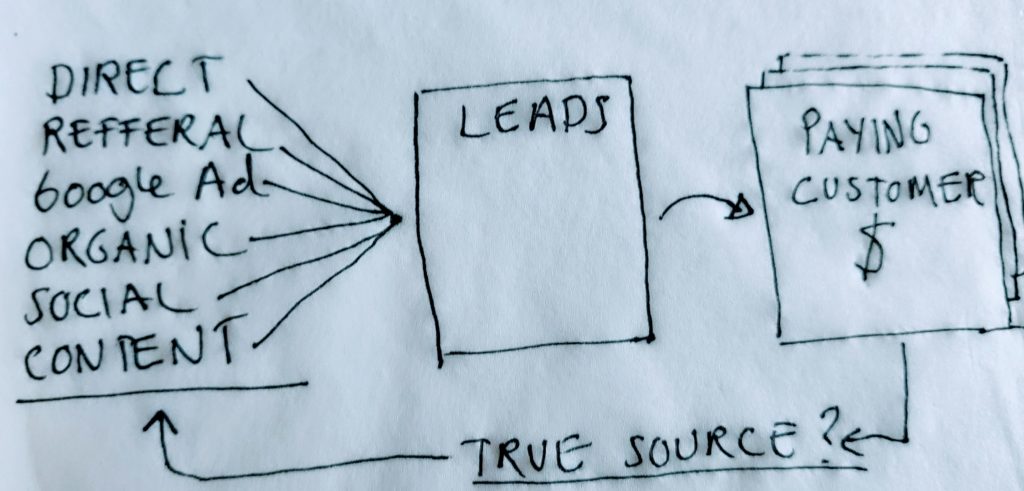 Looking for Marketing Attribution.
After speaking to a number of marketers I was quite frustrated. We were desperately looking for spending less on marketing but I also wanted to make sure we kept growing. Several professional marketers told me it was not possible to gather this attribution data, especially the organic data. Someone told me it was illegal. Someone suggested I looked into Google Analytics and used a spreadsheet to match up timestamps in our CRM system with Google Analytics information. That seemed tedious and knowing myself there is no way that is going to happen. Someone else suggested we just asked the customers. I was also suggested to set up UTM codes on the website. 

UTM codes on the website basically, includes a code in the URL that gives you insights into where someone came from, paid/organic, campaigns, etc. The online form then grabs the data as hidden fields in a form. However, we needed to change all our links in ads and make changes on the website and it all seemed complex. I think adding UTM codes is an OK solution but I find it very tedious and everything needs to work perfectly to implement it correctly. 
How We Solved It & 45% Ad Savings.
I found GA Connector from "good old Google" searches. After speaking with way too many advisors, I believe we have found it. With GA Connector  we got pretty much the best possible data for the price. We get the data in one place. For both paid and unpaid. Basically, we can see the source for most "Deals" the CRM that was created from the Web. This means that we can get a pretty good idea of what is generating money, regardless of how we receive payment. This had big implications for us. While we understood that we got lots of leads from Google Ads, we also got to understand that lots of our Google Ads were not generating any revenue at all. We pretty much canceled 45% of all our Google Ads after 2 months. These were keywords that generated a pretty good amount of leads. We needed time to see what leads that actually generate revenue and to get fair data 2 months seemed to cover 90% of all leads that came in during a month.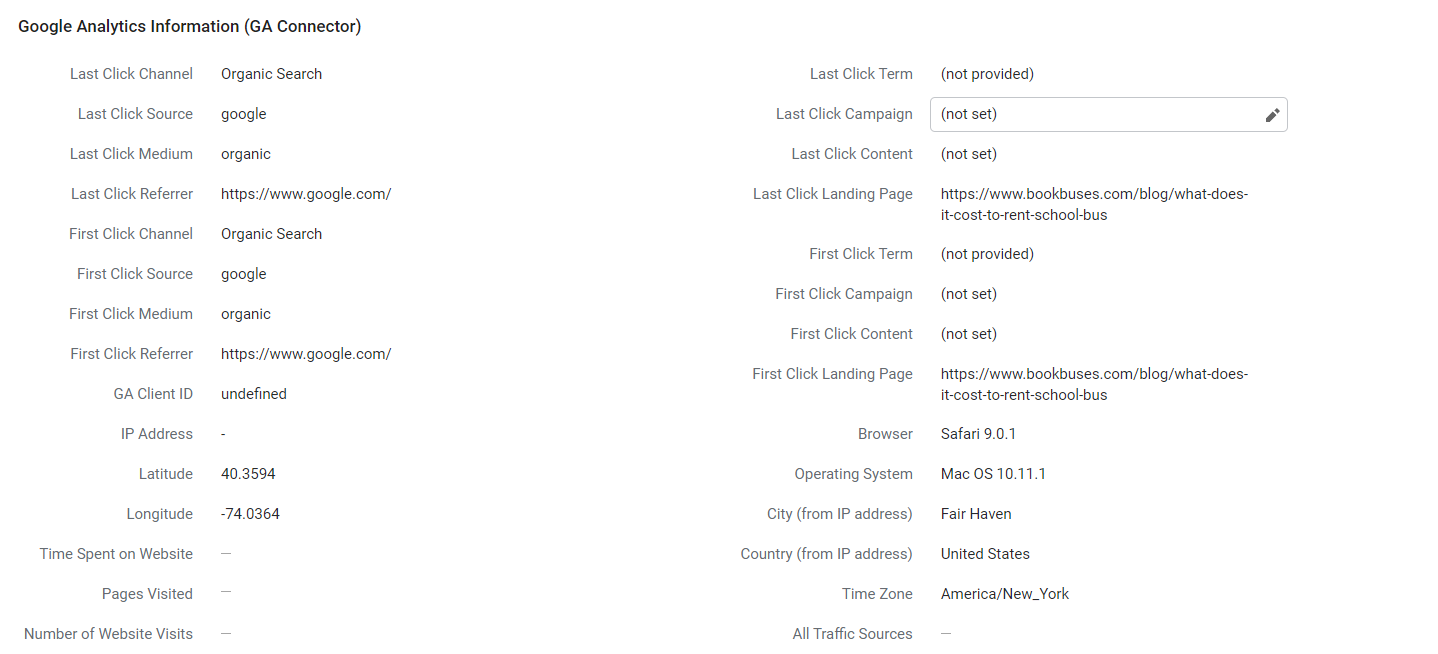 Additional Unexpected Benefits.
An unexpected benefit is our sales team's use of customer data. We understand where customers are coming from geographically, it is especially useful with overseas customers. Funny enough, it is also useful to avoid ongoing credit card fraud. Since we can pinpoint the location pretty accurately, we can blacklist some people committing ongoing fraud. The combination of knowing where visitors they came from, what ad they potentially pressed, what product page they landed on, the device they are using, that is all very useful for the sales team to approach the client in the best possible way. We could add longer forms and ask all these questions, but I think the data quality would be bad and I also think that the conversion rate would go down.  I don't understand why more large ticket B2C or B2B sites don't try and understand their efforts online. They basically don't know how the impact of their ad budget. For most companies selling a high ticket item, where just one or two sales would make up the cost of the annual marketing spend on GA Connector, it seems like a no brainer to me. I hope this post at least makes decision-makers a bit more informed and starts some structured thinking about how to track and measure marketing impact. Let's not waste too many dollars on Google. Good Luck. Oscar Aabech Jung Co-Founder & CEO bookbuses.com