What is Pardot?

Pardot is a marketing automation software that Salesforce developed to help businesses run and measure their marketing campaigns from one place. The software offers more than other automation tools, which mainly rely on email and social media scheduling. With Pardot, you can do the following:
Integrate Pardot with your CRM to track the effectiveness of marketing campaigns

Run automated email marketing campaigns

Build landing pages

Create lead capture forms

Score your lead data to determine readiness to purchase

ROI and other KPI reporting
Overall, Pardot automates the process of turning prospects into customers. As a result, it eliminates the need for manual follow-ups and also closes the loop between marketing and sales. While Pardot can be integrated with other CRMs, it is easiest to connect to Salesforce – the team who developed Pardot.
Enter GA Connector: An Affordable Pardot Alternative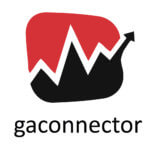 If you're for an affordable way to track your marketing ROI then you should consider GA Connector. It's a tool we developed which integrates CRMs like Salesforce and Zoho CRM with Google Analytics, marrying the data between the two platforms. This means that you can create closed loop reports to track how profitable each of your digital marketing channels is. Thus marketers are able to track the exact dollar ROI of their PPC, email and social media campaigns. 
Here's what marketers can do with GA Connector:
Find out how customers discover their website

Follow the customer journey from first click to final sale

Track which referral sources result in the most valuable customers

Track offline sales and attribute those to their source

Focus efforts on generating leads that are more likely to convert
GA Connector allows marketers to measure the dollar value of each marketing channel on a granular level. For example, right down to the keyword level with PPC, or right down to the ad variation with Facebook Ads. Thus, managers have insight into their most profitable marketing activities and can re-invest accordingly. 
GA Connector vs Pardot
Pardot is a great platform for marketing automation and tracking the ROI of each marketing channel within the platform's framework. Though, as its introductory packages start at $1,250 per month, it may come as pricey to some. This is where GA Connector can help.
If you already use a CRM and are looking for an affordable way to track marketing ROI then try GA Connector. Though GA Connector doesn't facilitate marketing automation on its own, it does help you find out which of your marketing activities are most profitable on a granular level. 
GA Connector gives you access to the full power of Google Analytics. By creating attribution reports, you can track customer purchases back to the exact keyword, email or facebook ad variation. From there, you will be able to reinvest in your most profitable marketing avenues. 
GA Connector
Pardot
Starting Price

$97 per month

From $1250 per month

Great For

Integrating Google Analytics with various CRMs to track marketing ROI.

Marketing automation and tracking ROI by utilizing Pardot framework.

User Interface

Utilizes familiar Google Analytics user interface.

Own user interface. Requires training.

Product Features

Importing CRM data into Google Analytics;




Importing Google Analytics data into CRM software;




Integration with Multiple CRMs;

ROI Reporting;




Multi-touch Attribution;




Salesforce Integration




Lead Nurturing




Email A/B Testing;

Free Trial

Yes

No

Support

Yes

Yes
Increase Your Marketing ROI with GA Connector
GA Connector provides you with an affordable way to track your marketing ROI. With our software, you have access to the full power of Google Analytics. Thus, you will be able to make data-driven decisions and can focus on revenue-driven marketing. 
To take advantage of GA Connector: 
Begin the setup process by selecting your chosen CRM and following the provided steps

Build powerful attribution reports that provide insight about the ROI of all marketing channel you utilize