Google Analytics provides powerful insights that help marketers track the effectiveness of their online marketing initiatives. In turn, marketers can improve the performance of each marketing channel.
As online marketing has evolved, a number of Google Analytics integrations have been developed to enhance data quality. The result? Marketers are able to track the Google Analytics metrics that are most important to their business.
Top 10 Google Analytics Integrations
Below, we've compiled a list of 10 Google Analytics integrations that will help enhance your data quality and thus online marketing performance. Here's a quick list if you don't wish to read the full article below: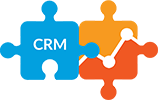 CRM and Google Analytics Integrations
Google Analytics is great at tracking marketing data such as lead referral sources and conversion rates, but it needs a hand when it comes to sales information such as revenue.
When marketers integrate Google Analytics with CRMs such as Salesforce, they're able to create reports that show the real dollar value of each digital channel i.e. organic, PPC and social media.
From there, businesses are able to invest more resources into their most profitable marketing channels and put a hold on those that aren't working.
By neglecting this integration, marketers would be stuck with only half the picture, as marketing and sales would be disconnected.
How to integrate CRM data with Google Analytics
To integrate CRMs such as Salesforce and Google Analytics you can manually importing data between the platforms. Though, doing so requires you to follow lengthy step-by-step processes.
To help simplify the process, we built an app called GA Connector. It's a tool that seamlessly integrates Google Analytics and CRM data, eliminating the need for any manual work.
To integrate Google Analytics with your CRM, follow this simple 3-step process:
Head into GA Connector and select the CRM that you wish to integrate with Google Analytics
Follow the provided steps to complete the integration
From here, you can create powerful Google Analytics attribution reports that tell you exactly where your sales are coming from. As a result, you will gradually stop paying for leads that don't convert.

CallRail and Google Analytics Integration
Google Analytics is great at tracking online conversions, but it doesn't provide you with any information about offline conversions such as phone calls.
CallRail is a Google Analytics integration that allows you to track phone calls as if they're online conversions.
You can measure call conversions from all marketing channels, including organic search, PPC and social media.
Thanks to real-time reporting, CallRail instantly get notifies you every time a phone call is received.
When you integrate CallRail and Google Analytics, you can track which marketing campaigns deliver the highest ROI and invest accordingly.
How to integrate CallRail and Google Analytics
To perform this integration, you will need a subscription to the CallRail Essentials Plan or higher. If you already have this package, follow the steps below:
Head to your company profile inside CallRail
Click Settings
Choose Google Analytics from list of integrations
Enter your website URL and click Create.
CallRail will then try to automatically detect and input your Google Analytics ID through the code on your website.
You can also manually enter your Google Analytics ID if automatic detection doesn't work.

DoubleClick Campaign Manager and Google Analytics Integration
DoubleClick Campaign Manager (DCM) is Google's attribution software. It tells marketers which ads perform best and which channels achieve the highest ROI.
The software is designed to integrate with Google Analytics 360 (previously known as Premium), Display and Video 360, Search Ads 360 and Google Tag Manager.
DCM is designed to do two things. Firstly, to track conversions, giving marketers insight into which channel provides the highest ROI.
Secondly, Google's DCM tracks clicks and impressions, giving insight into individual ad performance.
How to integrate DoubleClick Campaign Manager and Google Analytics
Creating a regular Google Analytics account isn't enough. DCM is designed to be integrated with Google Analytics 360.
Begin by enabling Advertising Reporting Features in Google Analytics 360 and ensuring you have the required account-level permissions to create links in both platforms.
The way in which you link the two platforms depends on your permission levels. Google details this in their step by step guide here.

Shopify and Google Analytics Integration
Shopify is cloud-based e-commerce platform that allows individuals and entities to create an online business from the ground up.
With Shopify, users are provided with a simple interface to create and customize an online store without the help of web developers thanks to its themes and online store builder.
Users can sign up to a free 14-day trial before they subscribe to a plan. Pricing for Shopify ranges from $30 per month to $300 per month.
Users that integrate Shopify and Google Analytics can automatically track website visitor information such as acquisition channels, conversions and revenue.
How to integrate Shopify and Google Analytics
This integration requires you to perform a simple 4-step process. It goes as follows:
Go to the Shopify Admin menu
Click on Online Store and then Preferences
Paste your tracking code in the Google Analytics section
Head to your Google Analytics account and enable ecommerce tracking
Once you complete these steps, you will be able to track user activity on your website in real time.

Zendesk and Google Analytics Integration
Zendesk is a help desk-style software that focuses on customer support and retention through tools such as support, chat, call centre solution and knowledge base.
As a software, it also slightly crosses over into CRM territory. With Zendesk, marketers can consolidate data about leads and opportunities, which they can then nurture to build long-term relationships.
Zendesk provides a variety of pricing plans to suit individual business needs, meaning the software is accessible to both small business and large enterprises.
By integrating Zendesk and Google Analytics, marketers are able to track customer information such as through which marketing channel each customer was acquired.
How to integrate Zendesk and Google Analytics
To integrate Zendesk and Google analytics, you need to subscribe to a third-party software called LeadsBridge. Then, take the following steps:
In LeadsBridge, click on Bridges followed by the Add New button
Choose a name for the Bridge and then select Zendesk as the source and Google Analytics as the destination
Setup your Zendesk by inputting the name of your integration, choosing the segmentation concept and then clicking the authorize button.
Setup Google Analytics through LeadsBridge by entering your Google Analytics tracking ID.
Setup fields mapping through Google Analytics.
Once you perform the integration, you can perform a test by creating a test lead via LeadsBridge.

Facebook and Google Analytics Integration
Facebook is the world's largest social media network, with more than two billion active monthly users.
Consumers use Facebook to connect with their friends and brands they love while businesses utilize Facebook as an advertising platform.
With Facebook, businesses can create ads based on target audience interests and demographic information
Marketers can go one-step further by utilizing the Facebook Pixel. With the Pixel, they can re-target website visitors and track conversions.
Facebook and Google Analytics don't integrate directly, but you can track Facebook ad performance by creating UTM parameters.
How to track Facebook campaign information through Google Analytics
There are four main types of UTM parameters that you can create to track Facebook ad performance through Google Analytics.
      utm_source: identify traffic source i.e. Facebook
      utm_medium: identify the traffic medium i.e. social media
      utm_content: identify visitor based specific ad or link pointing to same URL
      utm_campaign: identify the name of the Facebook campaign
Without these parameters, measuring Facebook ad and campaign performance using Google Analytics would not be possible.
Once you utilize these UTM parameters, you will gain insight into which Facebook ads and campaigns result in the highest number of conversions.

Marketo and Google Analytics Integration
Marketo is a marketing automation software that helps businesses with lead management, email and mobile marketing, consumer marketing and customer base marketing.
With Marketo, marketers can gain an increased understanding of their customers and track conversions and sales with automated marketing campaigns.
The platform also records and stores personal customer information i.e. name, email, mobile number and residential address.
On its own, Google Analytics does a great job of telling marketers where customers come from, but it doesn't give insight into who those customers are.
By integrating Marketo and Google Analytics, you will be able to understand how different market segments respond to your marketing efforts.
How to integrate Marketo and Google Analytics
One of the ways in which you can integrate Marketo and Google Analytics is by following Marketo's step-by-step guide.
If you're looking for a more automated way to integrate Marketo and Google Analytics then you can try Zapier. It's an automation tool that integrates 1,500 different apps.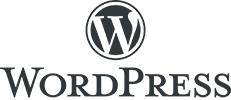 WordPress and Google Analytics Integration
WordPress is an open-source content management system (CMS) used by both individuals and large businesses to create websites.
With WordPress, users can create anything from personal blogs to full-blown e-commerce stores. Websites can be built using one of millions of available templates or from the ground up.
In fact, approximately 30% of all websites have been created using WordPress, giving it the highest market share of any CMS.
Examples of WordPress websites include the blogs of TV personalities from CCN, Mashable and TechCrunch.
By integrating WordPress and Google Analytics, marketers are able to track information about users visit their website, which will in turn help with their marketing efforts.
How to integrate WordPress and Google Analytics
The best way to integrate WordPress and Google Analytics is with the help of a plugin. There are well over 50,000 free plugins available for WordPress.
An easy-to-use WordPress we recommend is called Insert Headers and Footers. To install this plugin:
Head to your WordPress navigation menu and go to Plugins followed by Add New
Search for Insert Headers and Footers then install and activate the plugin
Head back to the navigation menu then go to Settings followed by Insert Headers and Footers
Copy and paste your Google Analytics tracking code into the Header area of the plugin
It is also possible to perform this integration without a plugin, however, the method ads no real benefit. You would need a developer to access the backend of your website.

VWO and Google Analytics Integration
The purpose of VWO is to help increase conversions and sales by optimizing the customer experience on your website.
It's an A/B testing and conversion optimization platform that helps you increase sales by providing you with an overview of how users interact with your website.
By utilizing the software, marketers can create better landing pages to increase user engagement, lower bounce rates and increase conversion rates through features such as heatmaps.
VWO also integrates well with CMS platforms such as WordPress, Magento and Shopify. With this software, there is no need for coding when testing your website.
When you integrate VWO and Google Analytics, you will be able to filter data about your website visitors based on Google Analytics metrics such as technology, traffic channel and source/medium.
How to integrate VWO and Google Analytics
In VWO, create a New Test. Once you have completed creating the test, select Google Analytics under Integrate with Third-Party Products section.
Note: you will need to insert a slot number, which you will save for later.
Next, you will create reports in Google Analytics. To do so, go to Google Analytics and then head to the Reporting tab. Here you will click Create New Segment.
Select Conditions and using the dropdown menu in the main panel select Custom Variable (key xx).
Note: the key needs to match the slot number you entered in VWO.
Finally, type the test ID of the reports you wish to view and then click Preview to view the report.

Hootsuite and Google Analytics Integration
Hootsuite is a social media management tool that allows marketers to manage multiple social media accounts simultaneously.
Social media networks that the platform supports include Facebook, Instagram, Twitter and YouTube.
The three main benefits of Hootsuite are its scheduling, monitoring and inbuilt analytics features, helping marketers gain more insight into their audiences.
There are over 200 metrics that marketers can measure using Hootsuite, including campaign, audience and individual post engagement, as well as ROI.
There are a variety of available Hootsuite packages, with prices set according to the number of profiles and users that are required.
How to integrate Hootsuite and Google Analytics
The best way to integrate Hootsuite with Google Analytics is through the use of UTM parameters. In Hootsuite, you can set this up during campaign creation.
To perform this integration, follow these steps:
During step two of Ads Design activate Goal Tracking, by checking the "track this campaign with Google Analytics" box, located at the bottom of the page.
Enter the source as well as medium UTM parameters, which will be added to all links within the campaign.
Give the specific campaign a name
Finally, enter a custom name for the content your serving i.e. "ad-variation-b". Also, under placeholder, select Ad Name.
Supercharge your marketing by tracking offline conversions
All of the integrations we have mentioned above are great at performing what their designed to do, including:
Tracking Sales and spending (Salesforce)
Testing how users interact with a website and what content they engage with most (VWO)
Collecting and storing personal and demographic information about customers (Marketo)
However, none of these integrations connect marketing and sales, meaning business aren't able to track the exact ROI of their marketing activities.
This is where GA Connector comes in. After you integrate any of these tools with Google Analytics, you can use GA Connector to integrate Analytics with Salesforce.
The result? You will be able to get a 360-degree view on how your marketing activities and optimizations affect ROI and thus engage in real revenue-driven marketing.
To try GA Connector, sign up for a free 30-day trial and follow the simple process to integrate Google Analytics with Salesforce or other CRMs.