By December 31st, 2019, Zoho CRM will disable certain functionality that our Zoho-to-GA extension relies on.
In order to keep your Zoho-to-GA integration working, use instructions below. But make sure to complete step 2 right after step 1, to avoid potential data loss and duplication.
1. Enable the new integration.
Go to https://app.gaconnector.com/dashboard/integration/crm-to-ga and set your tracking ID. You can find your ID in Google Analytics – Admin – Property Settings – Tracking Id (more info).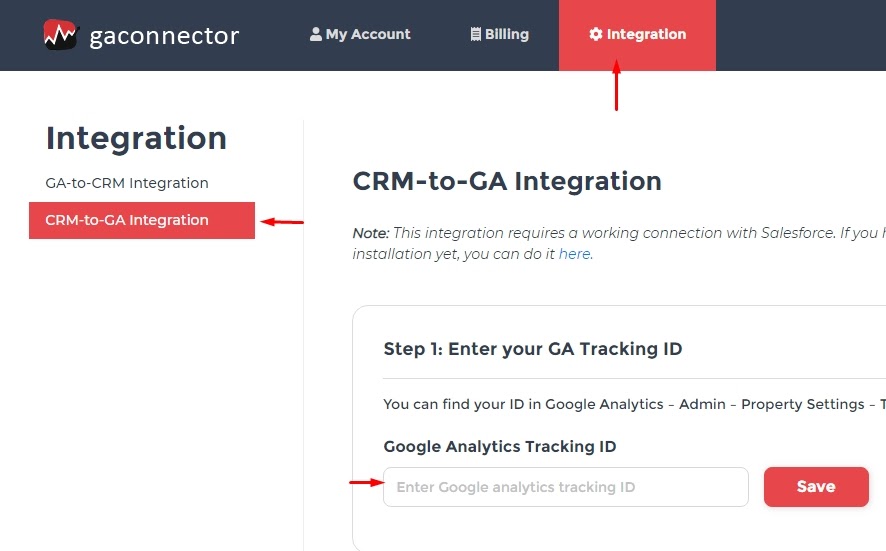 You may need to use Reset password functionality if you don't have access to GA Connector dashboard yet.
2. Disable the old integration.
Go to Zoho > Setup > Marketplace > All:
Then click Installed > Google Analytics > Configure: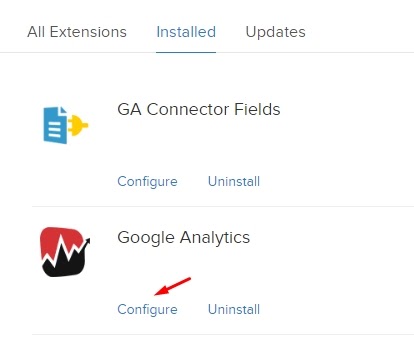 Finally, click the Edit icon and set Google Analytics Tracking ID setting to "disabled":