Why does this happen?
GA Connector Logs can sometimes take up a lot of space:

This happens when Verbose Logging is enabled in Salesforce -> 

 -> GA Connector General Settings -> Go -> Main: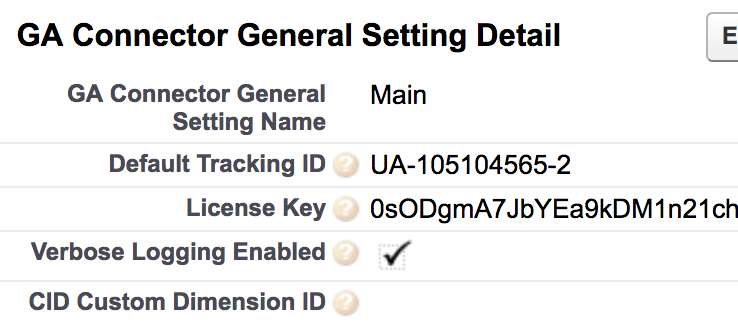 If you uncheck "Verbose Logging Enabled", GA Connector will stop creating new logs.
How to delete existing logs (method #1)
And to purge the logs that have already been created, you can do the following:
1. Go to the Developer Console in the upper right corner of your Salesforce tab.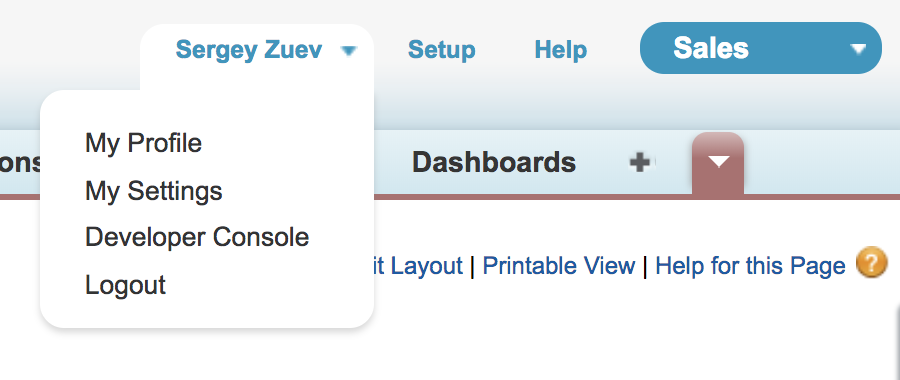 2. Inside Developer Console, click Debug -> Open Execute Anonymous Window.
3. Past this code in the window that appears:
List

<

zuevsoftware__GA_Connector_Log__c

>

logs

;

logs

=

[

select

id

from

zuevsoftware__GA_Connector_Log__c

limit

10000

]

;

if

(

logs

.

size

(

)

==

0

)

break

;
4. Click "Execute":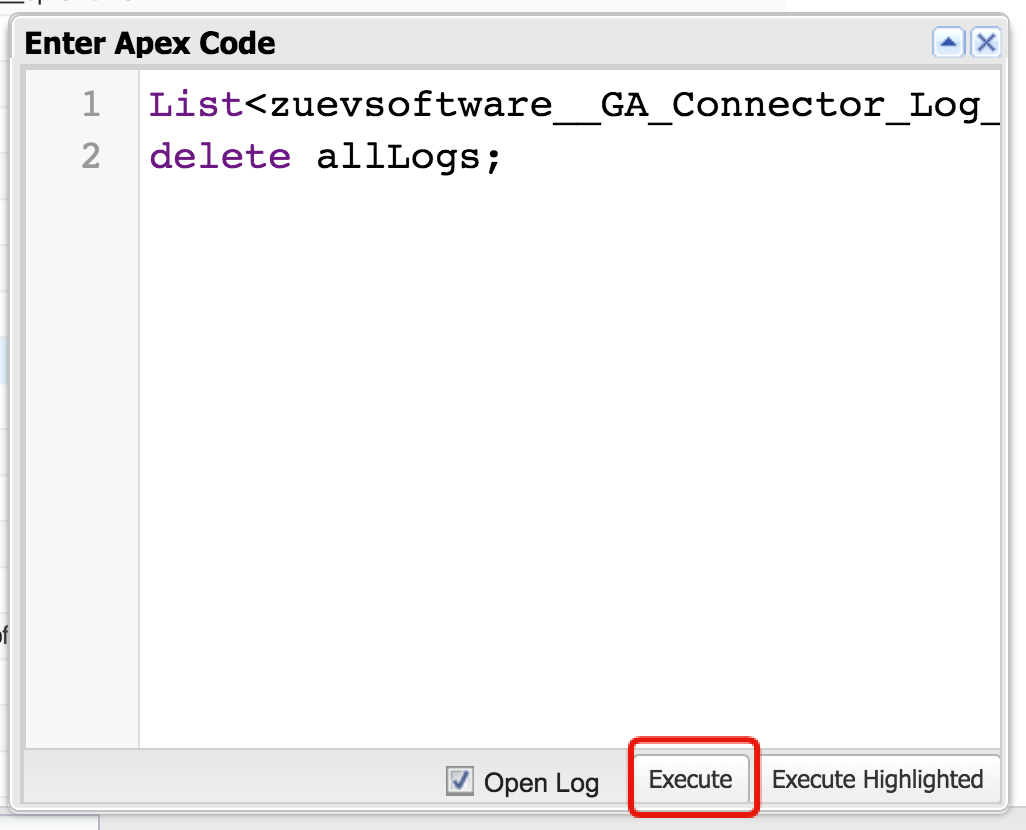 That's it! You can make sure that the logs were deleted in Salesforce – Administer – Data Management – Storage Usage.
Alternatively, you can truncate GA Connector Logs object.
How to delete existing logs (method #2)
Unfortunately, method #1 will sometimes produce an error in case you have a lot of GA Connector Logs:

For this case, you can use an alternative method:
1. Navigate to Setup >> Customize >> User Interface.
2. Select the "Enable Custom Object Truncate" setting in the Setup section as shown below and save the changes.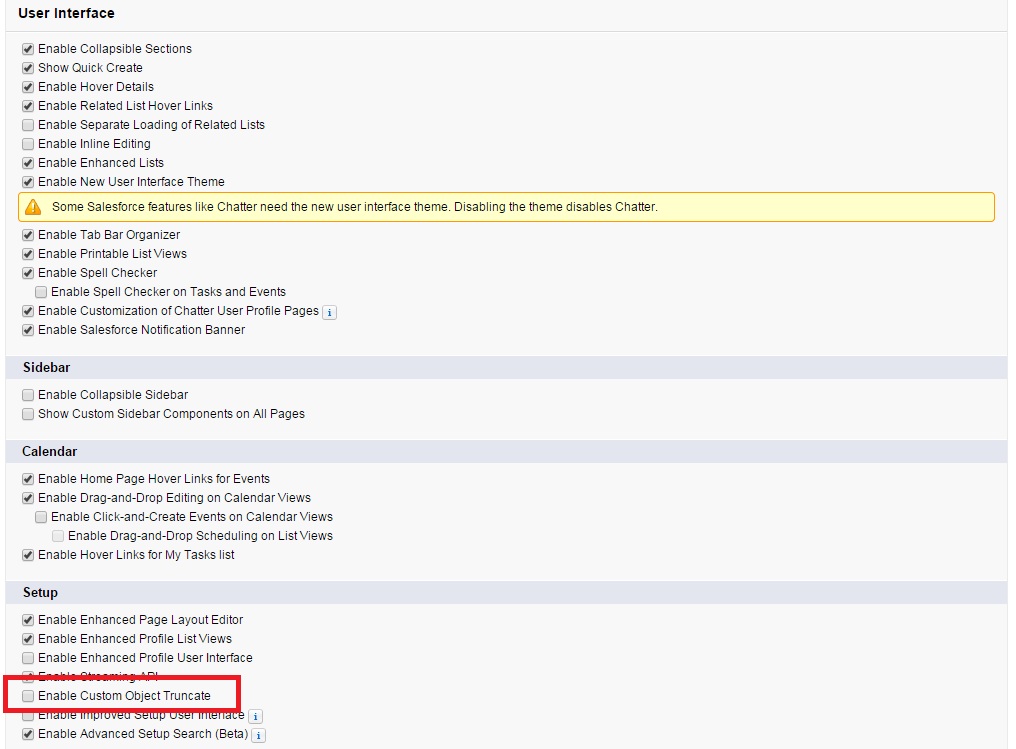 3. Open the custom object definition page for the custom object. To do this, Navigate to Setup >> App Setup >> Create >> Objects, and click on "GA Connector Log".
4. Click "Truncate" and finish the records deletion process.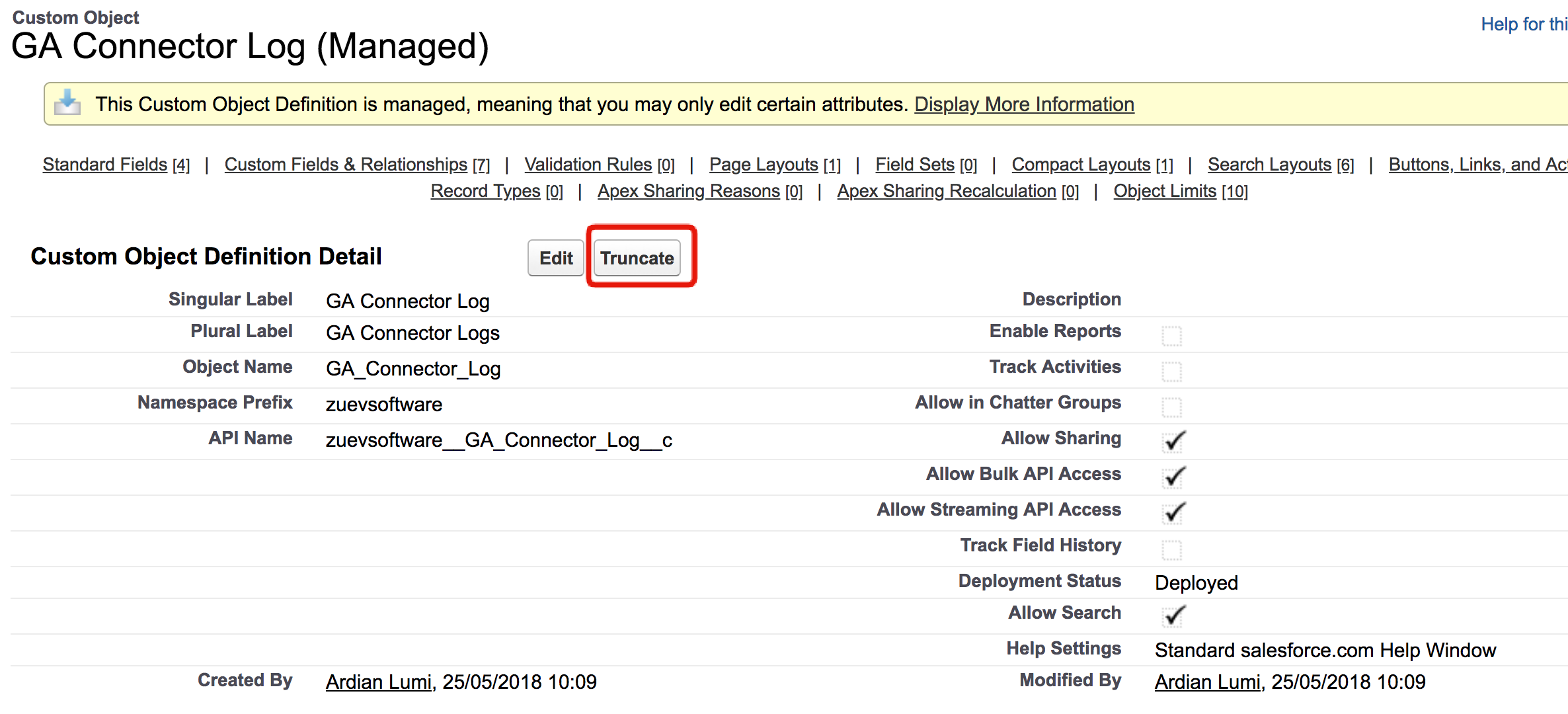 FAQ
Will we lose any data if we delete GA Connector Logs?
No, you won't lose any data if you delete GA Connector Logs.